< Back to insights
Echelon TOP100: FlowAccount and TakeMeTour win Thailand Qualifier
Flowaccount
Echelon
Jan 27 2017
5 min read
Flowaccount
Echelon TOP100: FlowAccount and TakeMeTour win Thailand Qualifier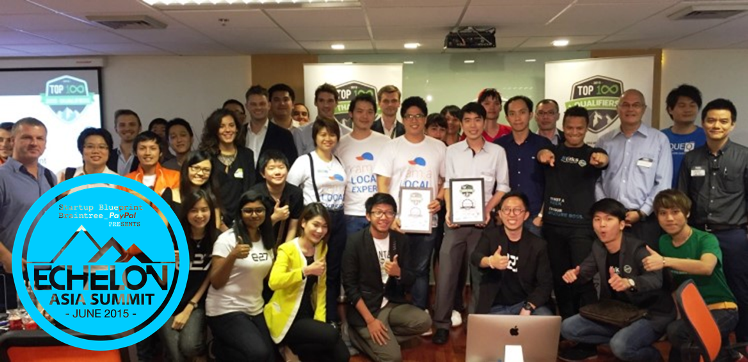 With 21 startups pitching – many focussed on the travel industry and learning platforms – the Thailand Qualifier kicked off on March 20 at Stock2morrow in Silom Complex. Over 200 attendees flocked to the event to witness the crowning of the Judges' and People's Choice, as the startups presented for a chance to exhibit or pitch at the prestigious Echelon Asia Summit in June.
Echelon alumnus Wishbeer, winner of Echelon Thailand 2014, also provided beers for all.
The Judges' Choice award went to Flow Account, an easy online cloud accounting system that is tailored especially for SMEs in Thailand. When it was announced that Flow Account had won, everyone was surprised. Most had been betting on Washbox24 – Bangkok's only chain of 24/7 laundry box lockers – and while the scores were close, the victory was a satisfying one.
This sentiment was also shared by the winner, CEO and Co-Founder Gideon Kridsada. "I am so surprised [to have won]!" he said. "Accounting is not sexy, so I wasn't sure if I stood a chance. We are excited to be coming down to Singapore."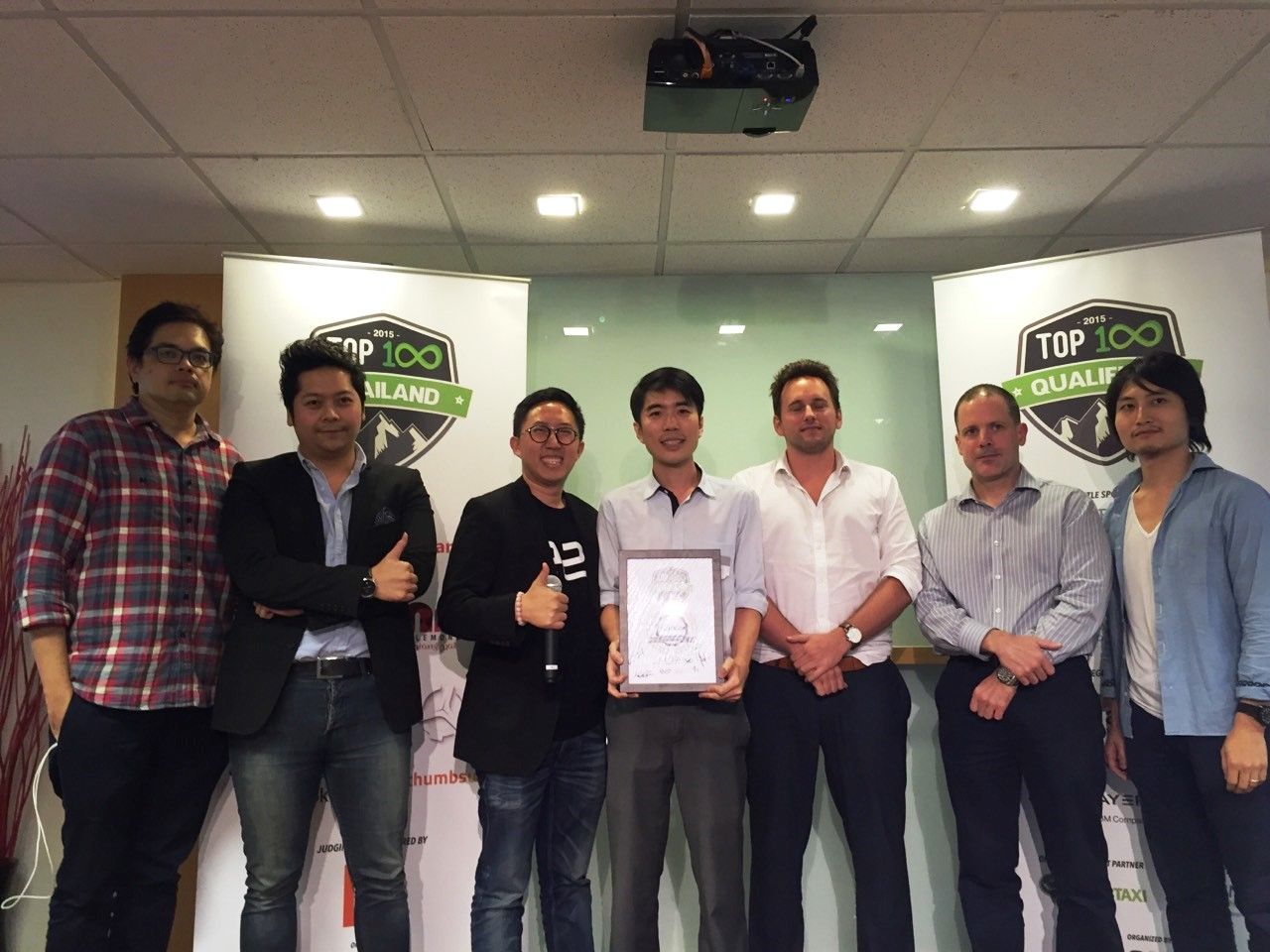 Currently most companies use Excel to monitor their accounting, because most of the solutions present today are complicated and made with accountants in mind, making it difficult for everyday entrepreneurs. When asked by the judges if startups and SMEs in Thailand would pay for such a service, Gideon quipped, "There is hope. Thais don't always buy software but they will buy one. Accounting software." This sent the room into peals of laughter.
Someone from the audience even shouted out, "I will buy one!"
Dream high, fight hard, never give up The godfather of Thailand's tech scene, Krating Poonpol, had kicked off the session with a fireside chat about Thailand's tech industry with Amarit Charoenphan, co-founder of HUBBA. He said that the next two years will prove to be interesting for startups, who should not be afraid to dream bigger. "Don't build a centaur, it's boring. Build a unicorn!" "If there is a winning marketplace idea, I will give a blank cheque, signed with whatever amount you need."
Krating also shared the example of Taamkru, who joined the Disrupt University in 2012, and took two years to polish and refine their product. Eventually in 2014, they gained traction and went on to win Echelon 2014's Most Promising Startup Award.
Koichi Saito, who recently set up his own fund, KK Fund, explained what it takes to become a successful entrepreneur. "If you want to win and be a big dominant player, then it's all about speed," and said this strategy also applies to him as if he wants to pick up the best startups for KK Fund, he has to move fast.
First time to victory
TakeMeTour, an online marketplace which matches travelers who are looking for a local experience in Thailand with experts who list their own tailored trips, walked home with the People's Choice Award.
TakeMeTour connects the local tour guides who curate their own trips with tourists who want a more local experience. "This was actually our first public pitching for TakeMeTour. We're glad to know that the audience liked it, and we look forward to boosting Thailand's travel ecosystem soon," Amornched Taro, Co-Founder and CEO told e27 after the event.
Echelon Asia Summit will be held in Singapore on June 23-24, 2015.