< Back to insights
Tours that bind
TTG Asia
Xinyi Liang-Pholsena
Sep 15 2019
3 min read
TTG Asia
Tours that bind

Amornched Jinda-apiraksa, CEO and co-founder of TakeMeTour, proves that a tour outfit based on the sharing economy can become a thriving business in an age of immersive travel.
Seeing the value of showing friends and families around in foreign destinations while he was studying abroad, Amornched Jinda-apiraksa saw possibilities of matching travellers keen to discover destinations through the eyes of locals.
Together with co-founder Noppon Anukunwithaya, Amornched launched their own tourism enterprise in 2012 to offer single-day travel experiences led by "local experts" – natives or locals who were keen to share about the place they have grown up or lived in.
Conceived as a peer-to-peer online activity marketplace, TakeMeTours aims to feature activities and experiences that give a different spin to conventional day tours and programmes in a destination.
However, getting the start-up off the ground in the early days were "very difficult", although Amornched notes that the high-profile foray of Airbnb into the tours and activities sector through its Experiences arm has further "helped to raise awareness of peer-to-peer experiences".
Not only does a new generation of travellers crave for immersive in-destination experiences, more people are opening up to hosting and guiding visitors. The peer-to-peer platform offers locals a chance to become a tour guide, much as how Airbnb invites everyone to become a hotelier.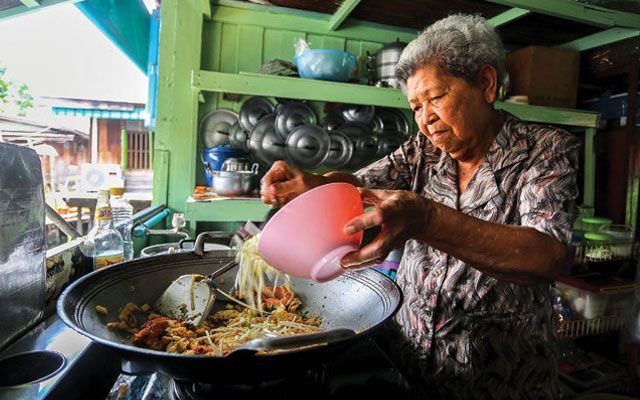 TakeMeTour now receives 30-50 new local experts sign-ups every day, of which the company will further screen and verify to assess their suitability for the programme, Amornched said.
The online marketplace, the largest of its kind in Thailand, has amassed an interesting and unique collection of in-destination experiences.
Instead of visiting classic floating markets that are typically featured on Bangkok itineraries, Amornched shares the example of a TakeMeTour tour that visits Khlong Lat Mayom Floating Market, led by a local expert who lives nearby so that guests can pop over to his residence for a home-cooked lunch by his grandmother.
Another well-received activity on the platform, according to him, is a running tour of Bangkok's Lumpini Park, led by a Thai fitness enthusiast who accompanies guests to enjoy a local breakfast at the park's edge after the run.
TakeMeTour also relies on the peer-to-peer model in the promotion and marketing of its tours. For new listings, the company will usually invite its network of photographers and bloggers to tour trials and share their reviews online.
Seven years since its founding in 2012, Bangkok-based TakeMeTour has now grown to over 1,000 experiences offered by 25,000 local experts across 55 different cities in Thailand.
Regional expansion is now on the cards for TakeMeTour, which has recently branched into Cambodia, with Vietnam, Malaysia and Indonesia next on the expansion radar.
As the start-up scales up, Amornched expresses his desire to invest in more back-end technology to better leverage data insights.
"We have more than 1,000 tours right now, so we want to show the right ones to the right travellers. We own all the content, and we also do NLP (natural language processing)," said the robotics engineering graduate who was listed among Forbes' 30 Under 30 list in 2018.
With travellers increasingly staking out their independence and seeking unique in-destination experiences, Amornched also sees traditional tour operators expressing greater interest in TakeMeTour offerings such as café hopping tours. As such, he is currently developing API options to connect TakeMeTour's experiences with the "big players".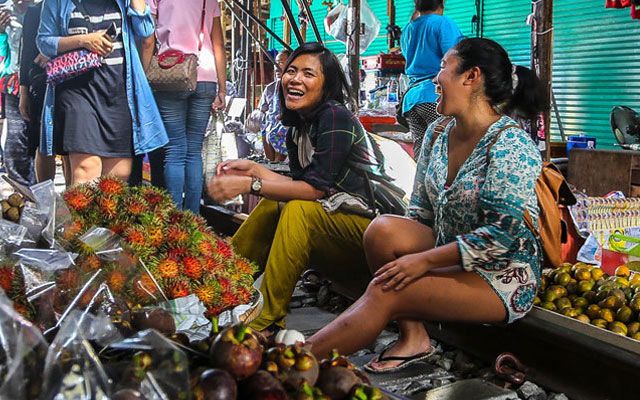 TakeMeTour also recently launched a new pilot campaign, in partnership with Thailand's leading property developer Sansiri's subsidiary Plus Property, to introduce property tours.
Amornched explained: "Basically, it's a tour targeting foreign property investors and expatriates who plan to relocate to Thailand. We will have a local expert – in this case, a property expert – to show them around to find the right condo/apartment to fit their needs in just one day, (looking at various factors such as) the budget, location close to their office, international school for kids, supermarket, etc.
It's clearly an "interesting time for the sector now," the entrepreneur stated, noting the considerable amount of interest – and investment – currently poured in the tours and activities sector.